1 IN 10 OLDER NEW YORKERS FACE HUNGER
Citymeals fights to end elder hunger by delivering a vital lifeline of weekend, holiday and emergency meals to the city's homebound elderly. Each year we serve 2 million meals to over 18,000 older New Yorkers.

We are one of the largest meals on wheels programs in the country – and the only non-profit focused on delivering nutritious meals to the city's seniors in all five boroughs.
FEATURED MEAL RECIPIENT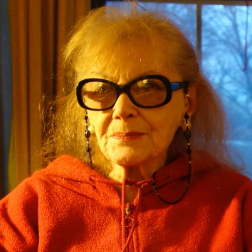 Though her hands are too twisted with arthritis to play, just hitting a few piano keys brings her back to singing in the Oak Room at the Algonquin Hotel. Read more
SEE MORE STORIES
Help Your Homebound Elderly Neighbors

CITYMEALS HAS DELIVERED 65 MILLION NUTRITIOUS MEALS SINCE 1981. LEARN MORE
Food insecurity – not knowing where your next meal is coming from – is a constant threat for many seniors. Our meal recipients, who are unable to shop or cook for themselves, are particularly at risk. Among those we serve:
All are chronically disabled by conditions such as vision loss, diabetes, arthritis and heart disease.

60% are over 80 years old; more than 200 have lived past 100 years.

One-third live below the poverty line.
OUR MEAL RECIPIENTS HAVE LIMITED MOBILITY
of meal recipients use a cane
of meal recipients use a walker
of meal recipients use a wheelchair
OUR MEAL RECIPIENTS EXPERIENCE SEVERE ISOLATION
of meal recipients live alone
of meal recipients rarely or never leave their home
of meal recipients have no one with whom to talk
Even as the city's demographics change — and our number of meals recipients increases – Citymeals is committed to fighting hunger and keeping elderly New Yorkers fed across all five boroughs.
WE DELIVER IN ALL FIVE BOROUGHS
Learn more about each borough by clicking on the map.
WE DELIVER IN ALL FIVE BOROUGHS
FEATURED VOLUNTEER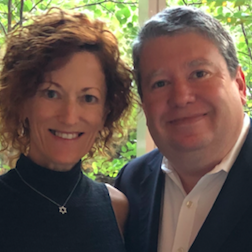 Amy and Brian felt compelled to volunteer with Citymeals during Covid-19 because of their personal connection to the mission — Brian's late grandmother received meals on wheels in her later years. Read more
SEE MORE STORIES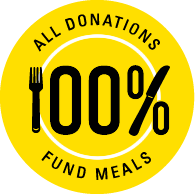 100% of your donation will be used for the preparation and delivery of meals, thanks to our partnership with the New York City Department for the Aging, along with gifts from our board of directors and others designated for administrative expenses.
Donate Now