Help Your Homebound Elderly Neighbors
Young Professionals Happy Hour
Enjoy tasty bites and delicious drinks while you mix and mingle with fellow Citymeals supporters at this annual happy hour.
Learn More
Businesses both large and small partner with Citymeals in support of frail aged New Yorkers. Partner with Citymeals.

CITYMEALS HAS DELIVERED 56 MILLION NUTRITIOUS MEALS SINCE 1981. LEARN MORE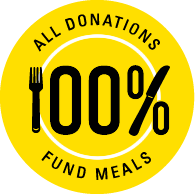 100% of your donation will be used for the preparation and delivery of meals, thanks to our partnership with the New York City Department for the Aging, along with gifts from our board of directors and others designated for administrative expenses.
Donate Now